Escort Yourself Out
This is the copy from a zine called "about 'escort yourself out'" that I brought with me to Dreamhack Atlanta in November of 2019.
about 'escort yourself out' - a zine by violet
Escort Yourself Out is an escort-mission-style game in which you must help your childhood self navigate triggering environments. While moving through everyday spaces fraught with triggers, you must take action to care for yourself in order to successfully navigate the situation. It is an autobiographical representation of some of my experiences being mentally ill.
Everybody experiences mental illness and trauma differently. This game is representative of some of my experiences, and no one else's. I make no claim or attempt to represent a universal experience of mental illness or trauma, but, rather, just one manifestation of these things.
Mental illness manifests in a vast multitude of ways. The only way to accurately represent it, I believe, is to represent it widely and with variety.
I made the game as part of a 6-month long undergraduate thesis project in 2018. It was a research project looking at autobiographical representation of mental illness through interactive media, art therapy, self-compassion, and a number of other topics. The primary goals of the project were to create autobiographical games about my experiences being mentally ill in hopes of helping myself, and in hopes that those who could see themselves in my games might feel comforted and validated by that.
Escort Yourself Out was the second of two games created for this project. The first, In My Friend Carrie's Car, is an autobiographical text-based game. In the game, you are a passenger in a car, driving one town over to buy some plants with a friend. During the ride, you find yourself thinking back on some things that have happened over the last few years.
While I am interested in your thoughts and feelings on the game, please take into account that it is autobiographical and very personal. Please also note that I am not interested in advice on any technical changes that you think would make the game more fun or "gamey." And, yes, I know: the walk cycles are funky.

Thank you for reading and playing. I hope that last part didn't come off as ungrateful. It really means a lot that you are interested in my game. I just need to set some boundaries upfront.
Thank you for understanding.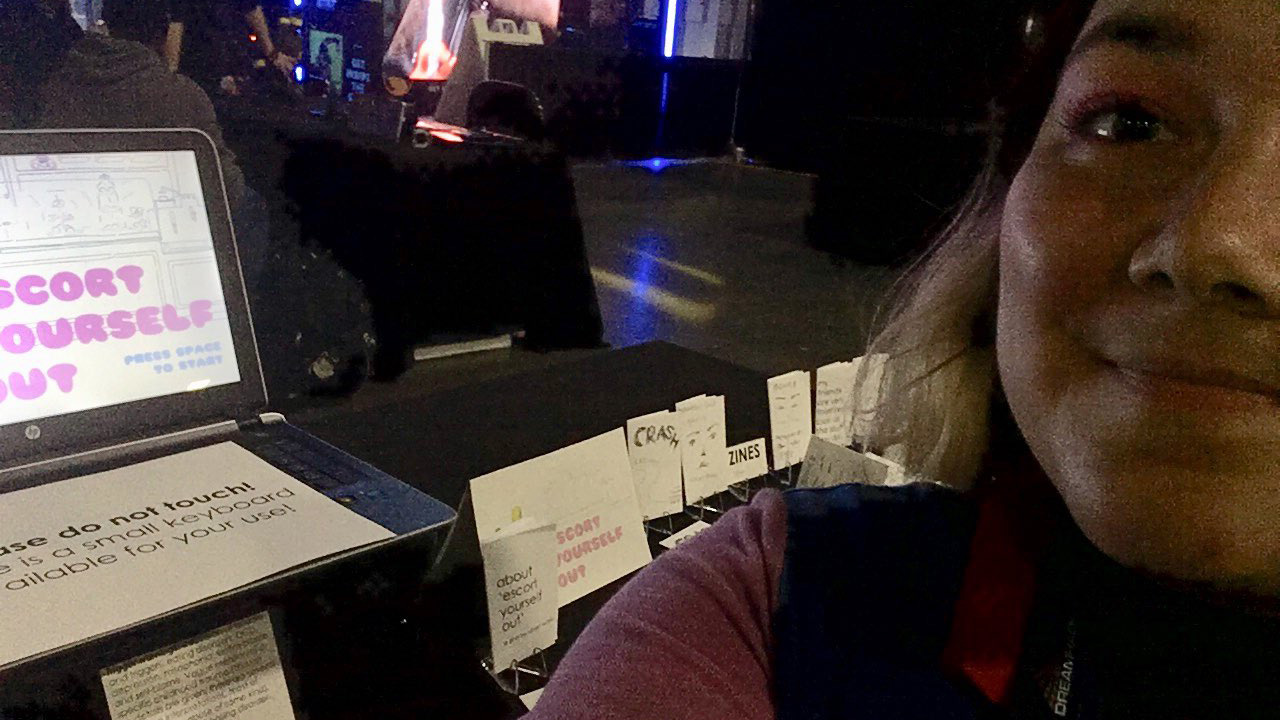 Files
Escort Yourself Out (MAC)
32 MB
Nov 12, 2019
Escort Yourself Out (WINDOWS)
29 MB
Nov 12, 2019